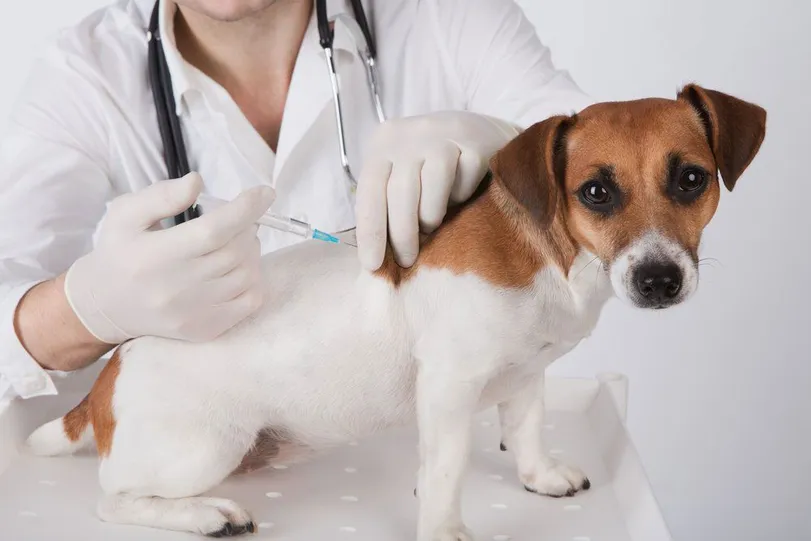 Which Vaccinations Does My Pet Need?
The specific vaccines your pet requires depend on factors such as his age, species (cat or dog), and vaccination history. Your veterinarian can provide detailed information regarding your pet's specific needs. For cats, some important vaccines may include:
• Rabies: Both dogs and cats require a rabies vaccine by law.
• FVRCP: This combination vaccine protects against feline viral rhinotracheitis (FVR), calicivirus (C), and panleukopenia (P).
• Feline Leukemia: This vaccine is recommended to prevent the spread of the feline leukemia immunodeficiency virus.
For dogs, common vaccines may include:
• DAPP (Distemper-Adenovirus-Parvovirus): This combination vaccine safeguards against canine distemper, adenovirus, and parvovirus.
• Bordetella: Protects against kennel cough.
• Leptospirosis: Recommended for dogs at risk of exposure to Leptospirosis bacteria through contaminated water sources.
• Rabies: As with cats, this vaccine is a legal requirement for all dogs and should be administered annually.
Why Is Vaccinating My Pet So Important?
Vaccinations provide essential protection against potentially serious or fatal illnesses and diseases. Just as immunizing your children before they start school helps keep them safe from preventable illnesses, pet vaccinations serve the same purpose. By ensuring your pet is vaccinated, he is less likely to become sick from other animals who may not have received their vaccinations. Additionally, vaccinations may be required by cities to safeguard the public from diseases that can transmit between animals and humans, such as rabies. Failing to vaccinate your pet can lead to hefty fines, restricted access to daycare facilities, and other consequences.
Schedule Your Pet's Vaccinations in Huntington Beach, CA
At Friendly Animal Hospital in Huntington Beach, we prioritize the health and well-being of your pet. We offer affordable, low-cost vaccinations for cats and dogs, making it convenient and accessible for pet parents to provide necessary care. To learn more or schedule an appointment, please call our team at (714) 845-5722. We are here to help you stay on track with your pet's vaccinations and make the scheduling process hassle-free.